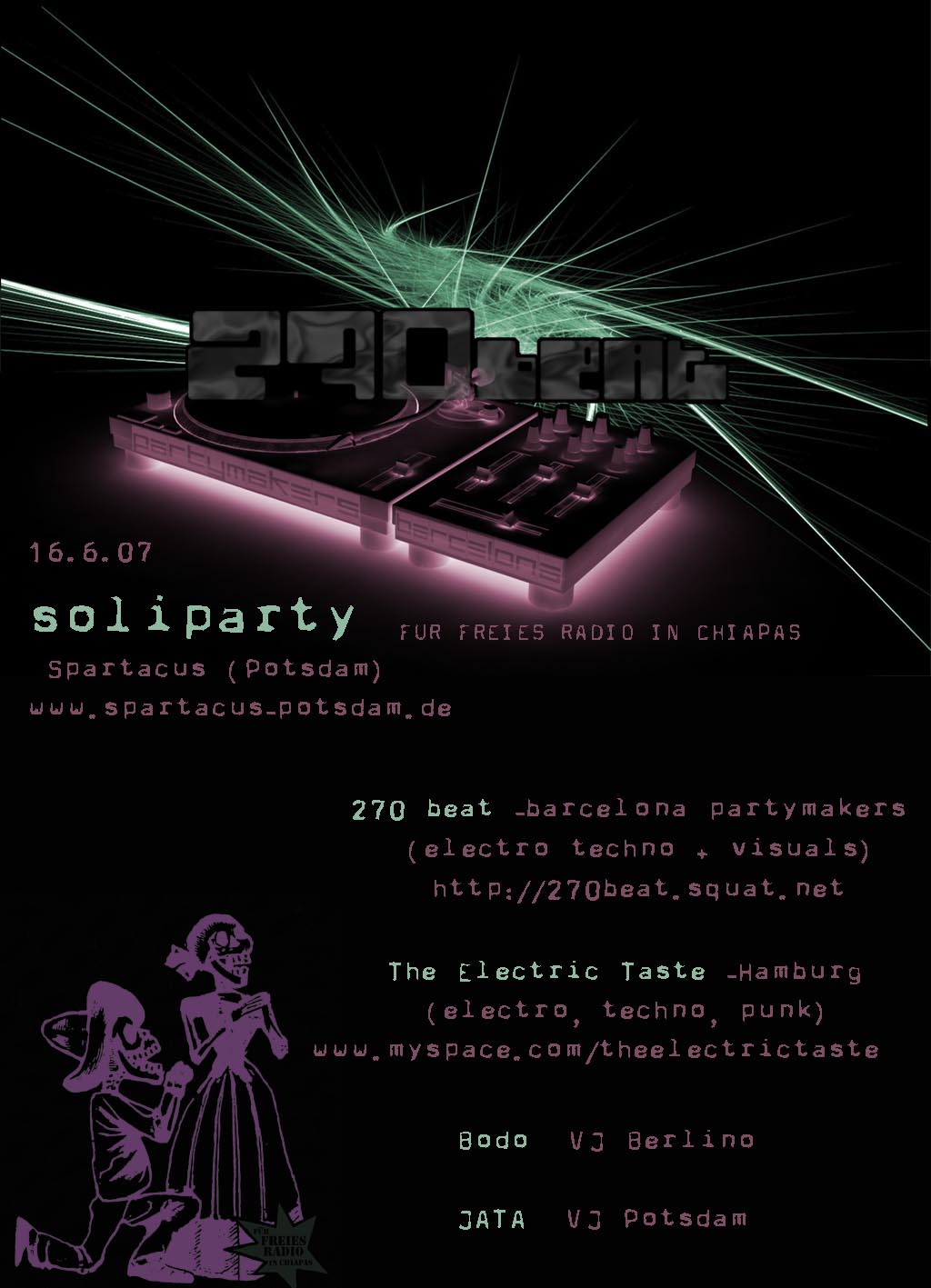 On june the 16th, djs from 270beat collective played in Spartacus (Potsdam) benefit for a free radio in Chiapas. The party started at 11 pm, and went on untill 8.00 in the morning; the place was crowded and we really enjoyed both playing and collaborating with the people from Potsdam (technicians, people at the bar, VJs etc.). We shared the consolle with The Electric Taste, and visuals were provided also by Bodo VJ (Berlin) and JATA VJ (Potsdam). At the moment we just have a few pictures of the party...

After the party, another collective had organized an open-air afterhour on a freshly lawned grass near to the lake. We were a little bit nervous about the weather since the night before it had been raining hard; luckily on Sunday the sun shone all day long and we even had to pick up some UV protection (climate change is a tough reality)! The afterhour party was the first illegal party in Potsdam since a long time, so we didn´t know how the city government and police would react to it. In the end they threatened the organizers with a fine, but people were able to carry on the party until 9pm just as it was planned. From time to time, during the sunday party, we were chilling out by taking a bath in the Heiligensee lake or the connected river... that´s the good side of organizing parties in a small city full of nature!

Anyways our suburban spirit is calling us again, so we get moving to Berlin, planning to meet old friends and take some weeks of pure vacation.